The Downtown Detroit Partnership's (DDP) annual Fall Stakeholder Meeting is a must-attend event for business leaders and those involved in real estate, design/development, general contracting, building management, investment and economic development.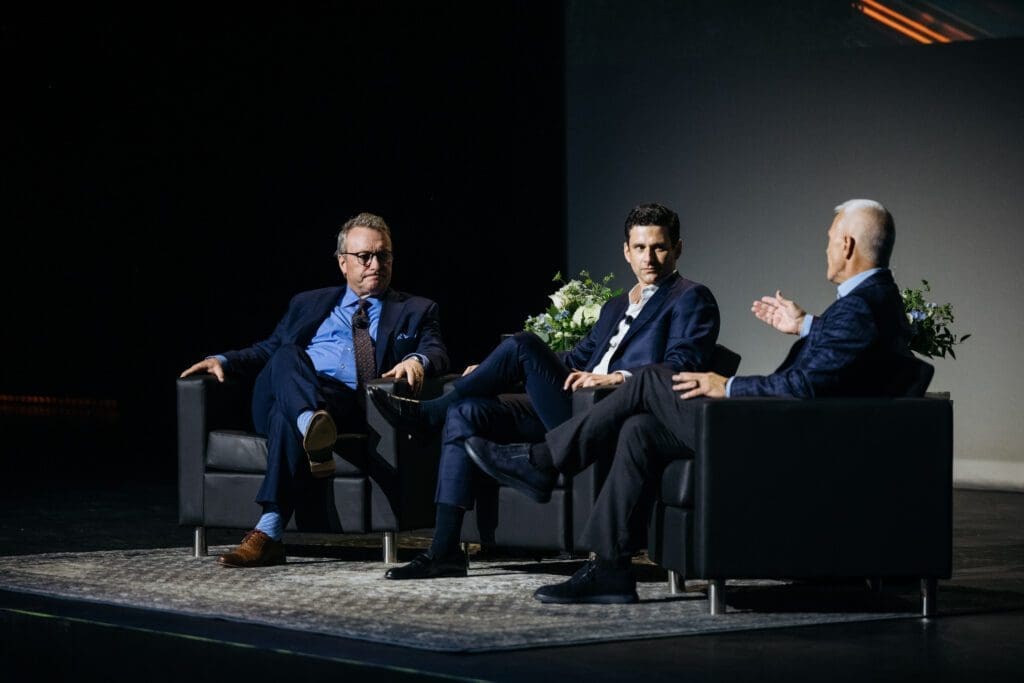 This year's event featured Andrew Cantor, president of Related Companies Michigan; Keith Bradford, president of Olympia Development; and DDP executive committee member Laura Granneman, executive director of Gilbert Family Foundation. 
Cantor and Bradford talked with DDP's CEO, Eric B. Larson about the forthcoming Detroit Center for Innovation (DCI). DDP will serve as the project's fiduciary under the newly created non-profit Detroit Partnership for Innovation, which was announced during the Meeting. In a fireside chat, they discussed the many benefits this development will bring to the The District Detroit, including a three-building campus that will feature a technology incubator, housing and green space. Construction for DCI is slated to begin in 2023; and, once completed, the non-profit will transfer the project to the University of Michigan to run its academic programming.
"We couldn't imagine a more trusted and capable fiduciary," said Cantor. 
Following this discussion, Granneman shared the Gilbert Family Foundation's vision for supporting Detroit residents by providing housing and financial resources.
Additionally, Larson shared the latest data from DDP's Perceptions Survey in partnership with Michigan State University as well as DDP's newly launched Downtown Detroit Dashboard.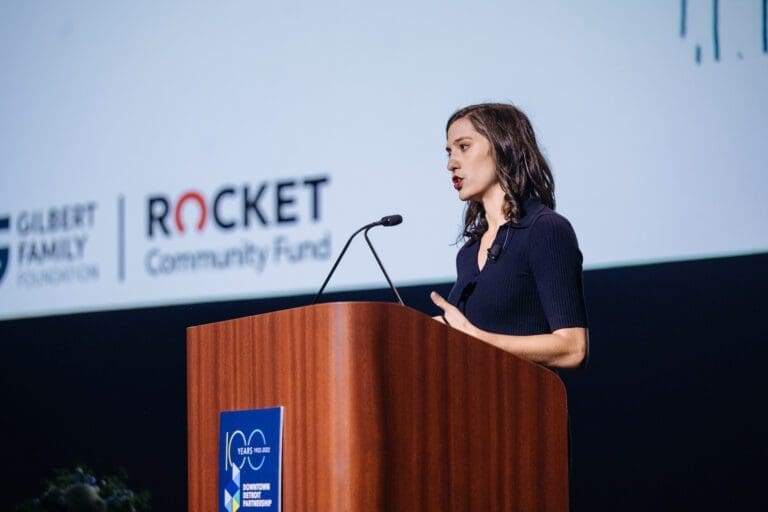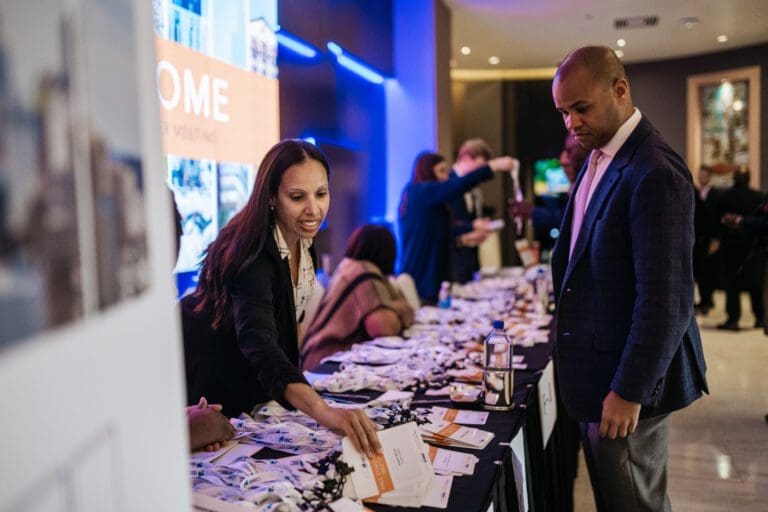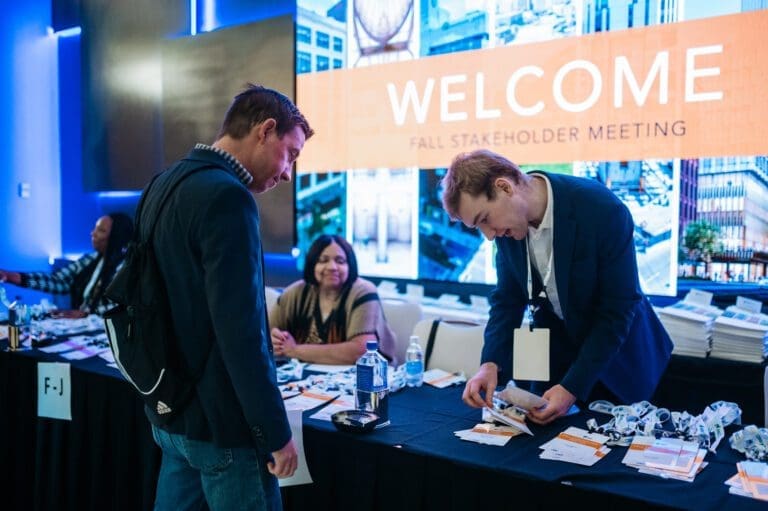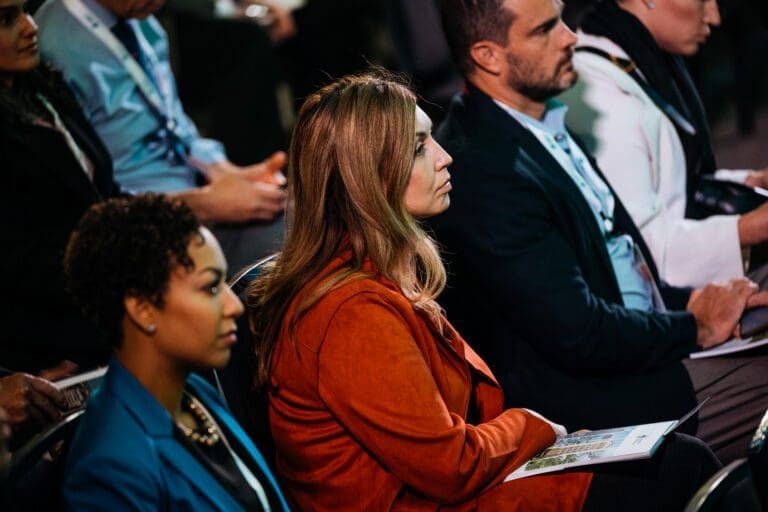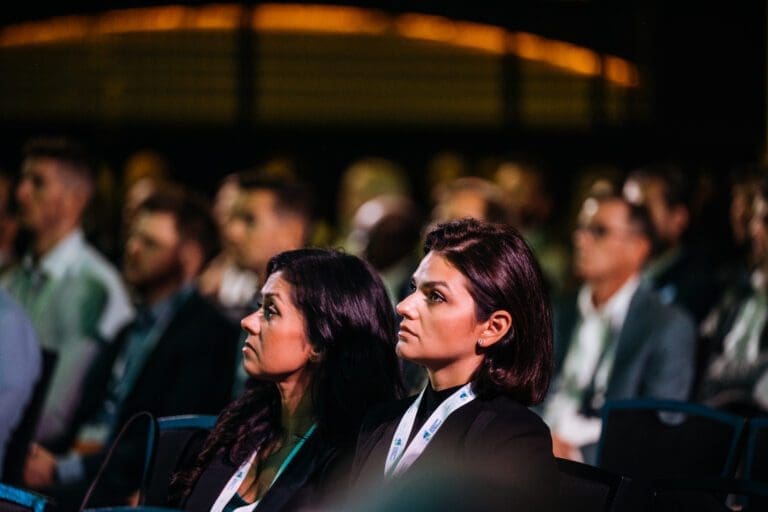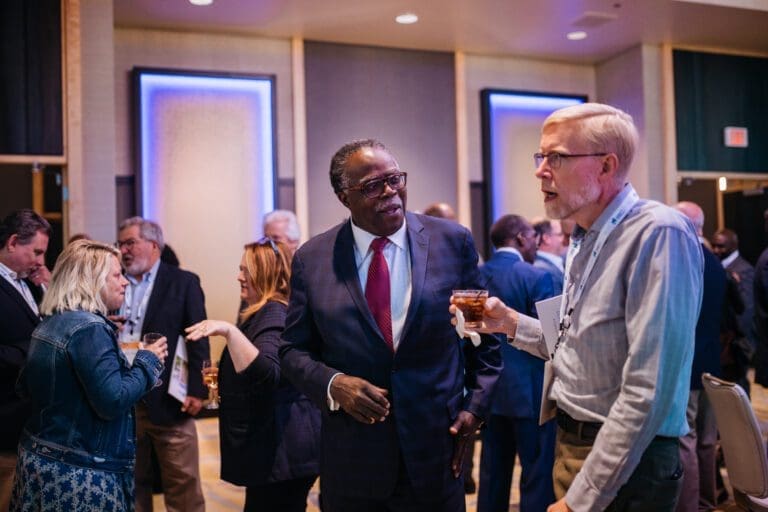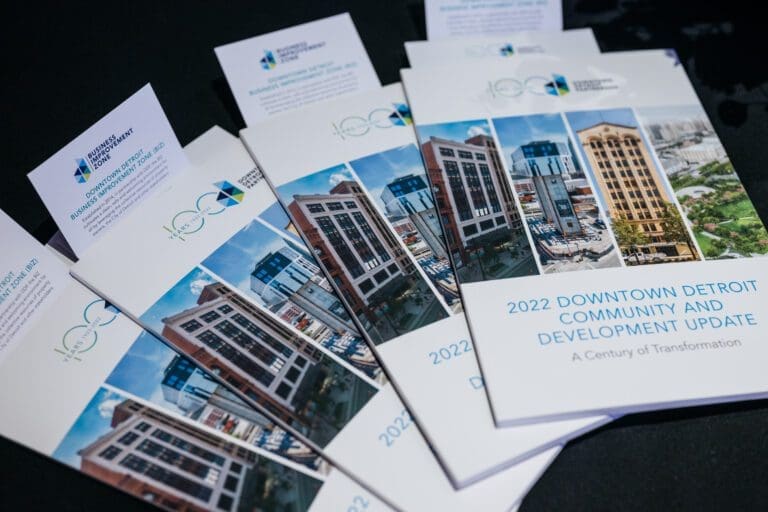 When it comes to projects that are under construction and recently completed, he shared that Downtown Detroit will soon see a total of 2,445 residential units.
Among the 19 projects under construction, eight recently completed and pipeline developments, the Downtown Detroit will see a total investment of $2.9 billion. Attendees received this data along with supporting details in the DDP's latest 2022 Downtown Detroit Community and Development Update. The annual publication by DDP is widely anticipated and serves as a resource for anyone who is in the commercial and residential developments market in the Downtown Detroit area.
Missed the Fall Stakeholder Meeting? Watch the recap video below.