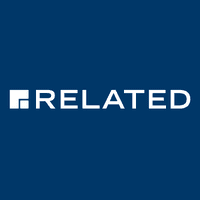 Downtown Detroit Partnership Establishes Non-Profit Subsidiary to Administer Funding for the Development of Academic Research Building at the Detroit Center for Innovation
Non-profit, the Detroit Partnership for Innovation, to accept land and funding for the project, initiate the start of construction, set to break ground in 2023
Academic Research Building to be transferred to and operated by the University of Michigan upon completion
DPI to receive initial $100 million donation from foundation of Stephen Ross, contribution of land from Ilitch organization and $100 million investment by the state of Michigan
DETROIT (September 28, 2022) – Downtown Detroit Partnership, Inc. (DDP), Related Companies and Olympia Development of Michigan today announced that DDP will serve in a fiduciary role for the Detroit Center for Innovation (DCI) by establishing a new non-profit organization, the Detroit Partnership for Innovation (DPI). The DPI will support the DCI by facilitating the funding and construction of the Academic Research Building. The DPI Board will be responsible for supporting the operations of the DCI. The Academic Research Building (ARB), which will form the cornerstone of the Detroit Center of Innovation, will be transferred upon completion from the non-profit to the University of Michigan to run its academic programming.
The Detroit Partnership for Innovation will receive an initial $100 million donation from the foundation of Stephen Ross, the donation of land from the Ilitch organization, the $100 million investment by the State of Michigan, as well as other donations in support of the construction of the ARB. In 2023, DPI will initiate the start of construction of the building.
The three-building DCI campus will be built in The District Detroit and is being anchored by this $250 million, 200,000 square foot world-class research and education center operated by the University of Michigan. Programs will focus on research and innovation, with the goal of supporting the economic development of Detroit and providing the state with a pipeline of talent. The DCI will also include a technology incubator, housing and green space, while providing a critical skills and educational pathway for students from Detroit Public Schools Community District and beyond. Additionally, Wayne State University and the University of Michigan are expected to explore programmatic partnerships through the DCI.
For 100 years, DDP has cultivated economic and social impact in Downtown Detroit and beyond by connecting private, public, philanthropic and civic sectors, providing stewardship of public spaces, executing innovative strategies and developing programs that engage and benefit all Detroiters. DDP has served as the parent organization of numerous affiliates that have contributed to building a more connected and vibrant Detroit, including MoGo Bike Share, Build Institute, the Detroit Belle Isle Grand Prix, the Downtown Detroit Business Improvement Zone, the Detroit Experience Factory, Live Detroit, Spirit Plaza, M-1 RAIL and the 2006 NFL Super Bowl and more. These programs connect Downtown to the greater area through investment, mobility, education and community outreach.
"Detroit's public, private and philanthropic leadership have recognized that, in most cases, we don't need to recreate the depth and breadth of infrastructure that DDP represents. Instead, organizations can use DDP's existing backbone, expertise and governance. One of the significant benefits DDP brings to opportunities such as the DCI is its ability to quickly and efficiently support investments, ideas and actions that address real needs that have resonating impacts throughout our community," said Eric B. Larson, CEO of the Downtown Detroit Partnership.
"The DDP has long been a trusted fiduciary committed to ensuring that investments in Downtown Detroit work hard for Detroiters and nowhere is that more critically important than the realization of DCI," said Stephen M. Ross, Chairman and Founder of Related Companies.
Christopher Ilitch praised the agreement and thanked the DDP for its dedication to Detroit.
"Thanks to our long, cooperative relationship, I know the Downtown Detroit Partnership is the right partner to manage the financial aspects of this philanthropic endeavor that will have a positive, transformational impact on Detroit and the region," said Christopher Ilitch, President and CEO of Ilitch Holdings, Inc. "I'd like to thank the DDP team for their continued support of our hometown and for taking on this important responsibility."
Mayor Duggan also expressed support for the creation of the DPI.
"The establishment of this new non-profit is an important part of what will take the vision of the Detroit Center for Innovation and its campus and make it a reality," said Mayor Mike Duggan. "The DDP is the right organization to take on this central role and we appreciate Eric Larson's partnership with Stephen Ross and Chris Ilitch to move this transformational project forward."
###
About Downtown Detroit Partnership
The Downtown Detroit Partnership (DDP) strengthens and supports Downtown Detroit through strategic initiatives and programs. DDP convenes business, philanthropic and government partners to create a vibrant and resilient urban core for Detroit and the surrounding community. DDP is responsible for programming, managing and operating several of Downtown Detroit's parks and public spaces. For more information, visit DowntownDetroit.org
About Related Companies
Related Companies is a global real estate and lifestyle company defined by innovation and the most prominent privately-held real estate firm in the United States. Formed 50 years ago, Related is one of the largest private owners and preservationists of affordable housing in the U.S. and a fully integrated, highly diversified industry leader with experience in virtually every aspect of development, acquisition, management, finance, marketing and sales. Headquartered in New York City, Related has offices and major developments in Boston, Chicago, Los Angeles, San Francisco, West Palm Beach, Miami, Washington, D.C., Abu Dhabi and London, and boasts a team of approximately 4,000 professionals. With over $60 billion in assets owned or under development including the 28-acre Hudson Yards neighborhood on Manhattan's West Side, The Square in Downtown West Palm Beach, The Grand LA and Related Santa Clara in California and The 78 in Chicago. Related was named to Fast Company Magazine's list of the 50 Most Innovative Companies in the World. For more information about Related, please visit www.related.com.
About Olympia Development
Olympia Development of Michigan, an Ilitch company, is a real estate development firm dedicated to improving the lives of people who live, work and play in Detroit and beyond. Through catalytic developments, innovative design and construction, and inclusive placemaking, Olympia Development continues to create jobs, increase tax base and grow businesses. Olympia Development's growing portfolio of developments fosters dynamic connections between people and environments through a range of retail, residential, institutional and commercial office spaces. Learn more at https://www.OlympiaDevelopmentMi.com.