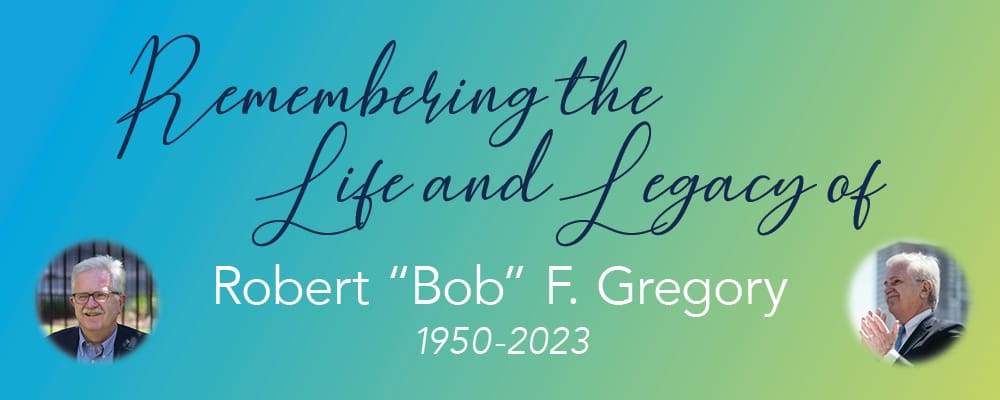 We dedicate this month's note to Bob Gregory.

On July 6, the Downtown Detroit community lost a dear friend, esteemed colleague, and renowned urban strategist, Robert "Bob" Gregory. His contributions to the Downtown Detroit Partnership and the City of Detroit were profound. Among his many achievements, Bob played a pivotal role in the creation of iconic landmarks such as Campus Martius Park and Beacon Park, forever altering the city's urban fabric.

But Bob's impact reached far beyond the Downtown, even beyond Detroit. His expertise in placemaking and urban strategy is recognized nationwide. Bob's visionary leadership and innovative strategies have left an indelible mark on the field, transforming how we think about creating vibrant and livable city spaces. He touched communities across the country.

This quote, from an interview published in 2020 in The Authority, sums it up nicely:

"My guiding principle and that of my team is to strive, in everything we do, to be the best in the world while at the same time staying uniquely Detroit."

He was, in fact, uniquely Bob. A remarkable individual who readily shared his knowledge, talents, love of history, and love of our city.

This week I spent a little extra time in Campus Martius Park and was comforted that Bob's legacy burns bright for generations to come.

Our thoughts and prayers go out to Bob's wife, Lis, and family.

Eric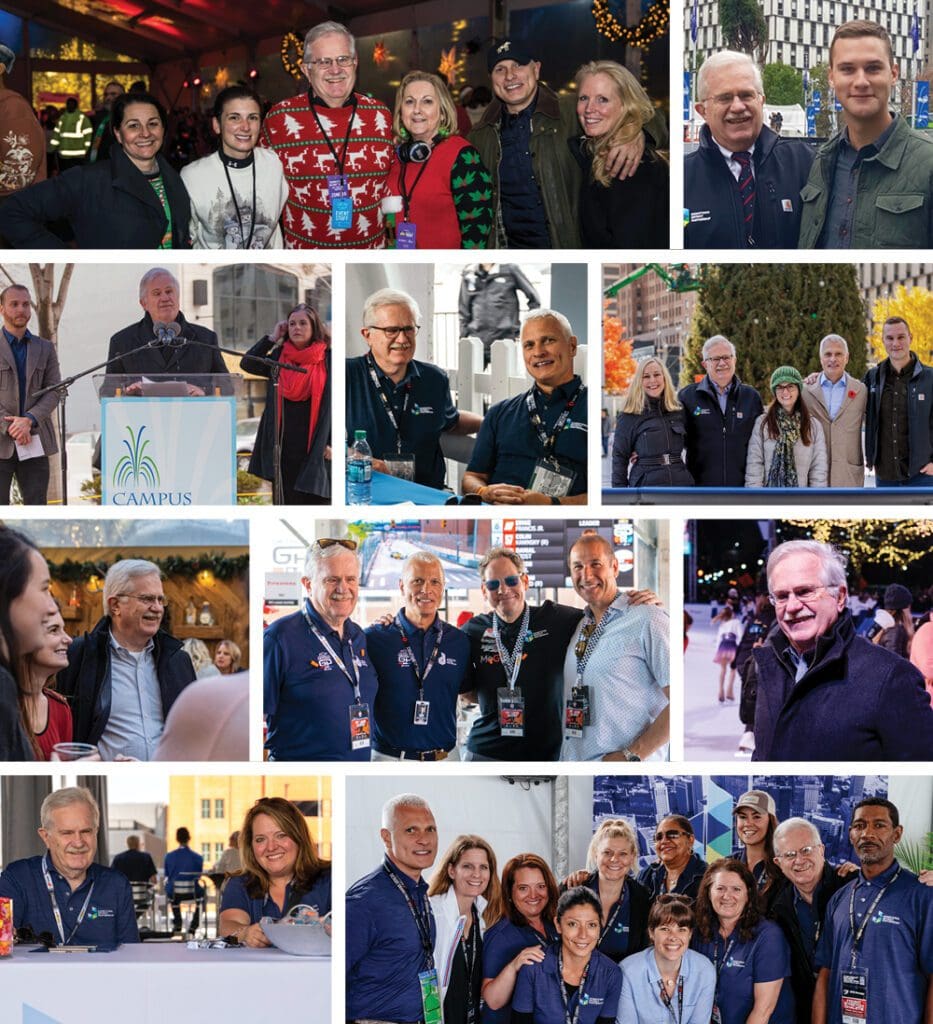 Public Spaces, Placemaking, Strategy, More
Bob Gregory was senior consultant of Strategy and Public Spaces for the Downtown Detroit Partnership, a role he cherished as he used his exceptional placemaking skills to help Detroit become a leader in urban planning and parks and public space development. He was a nationally recognized placemaking expert and the founding president of the Detroit 300 Conservancy, a DDP affiliate.

As president of the Detroit 300 Conservancy, Bob was responsible for creating, developing, managing, and programming the award-winning Campus Martius Park. The internationally recognized Park opened in 2003. Today it attracts millions of visitors annually, spurring over $6 billion in economic development and supporting Detroit's bid for national and international events, including the 2024 NFL Draft.

In 2010, the Urban Land Institute selected Campus Martius Park as the first-ever winner of the ULI Amanda Burton Urban Open Space Award, a national competition to recognize the outstanding example of a public open space that has catalyzed the transformation of the surrounding community. The American Planning Association (APA) also designated Campus Martius Park as one of America's 10 Great Public Spaces. USA Today has recognized the Park among the Top 10 Public Squares in the country and was voted No. 1 Public Space in 2023.

From 2009-2021, he was DDP's chief planning and public spaces officer, responsible for DDP's planning/public space initiatives for Downtown Detroit's network of six public spaces, including creating the award-winning Beacon Park. In 2014, he was involved in establishing the Downtown Detroit Business Improvement Zone and the Greater Downtown Transit Oriented Economic Development Plan, supporting the QLine Streetcar system.

A veteran in the urban development and real estate field, he had a 20-year career with General Motors as an executive in their real estate group, leading a $250-million internationally recognized revitalization of their former 500-acre headquarters district in Detroit's historic New Center neighborhood. In this capacity, Bob directed a wide range of complex developments through several private development companies, including housing, office, commercial, retail, entertainment, infrastructure, public space/placemaking, financing, community, and public relations.

He ran his own real estate consulting firm and held a management position in the Michigan State Housing Development Authority, where he led a successful 750 single-family home rehabilitation/sale neighborhood program in Detroit.

He was a member of numerous boards where he could share his knowledge and love of public spaces, including the Detroit Parks Coalition, Grand Circus Park Conservancy, Invest Detroit, and Midtown Detroit Inc.

Bob had a rare ability to inspire and empower those around him, always eager to share his wisdom and skills. Through his mentorship, he made a lasting impact on countless individuals, enhancing their capabilities and enriching their professional journeys.

Bob was a beloved family man. They were the source of his strength and happiness, and their loss is immeasurable.

As we mourn Bob, we also celebrate his life and the extraordinary impact he had. His enduring legacy will be the beautiful spaces he created, the initiatives he led, and the countless lives he touched. In his memory, let us honor his passion for community, foster the spirit of innovation he championed, and continue to build upon the foundation he laid.