Horizon at Beacon Park
September 13 @ 6:00 am

-

10:00 pm

EDT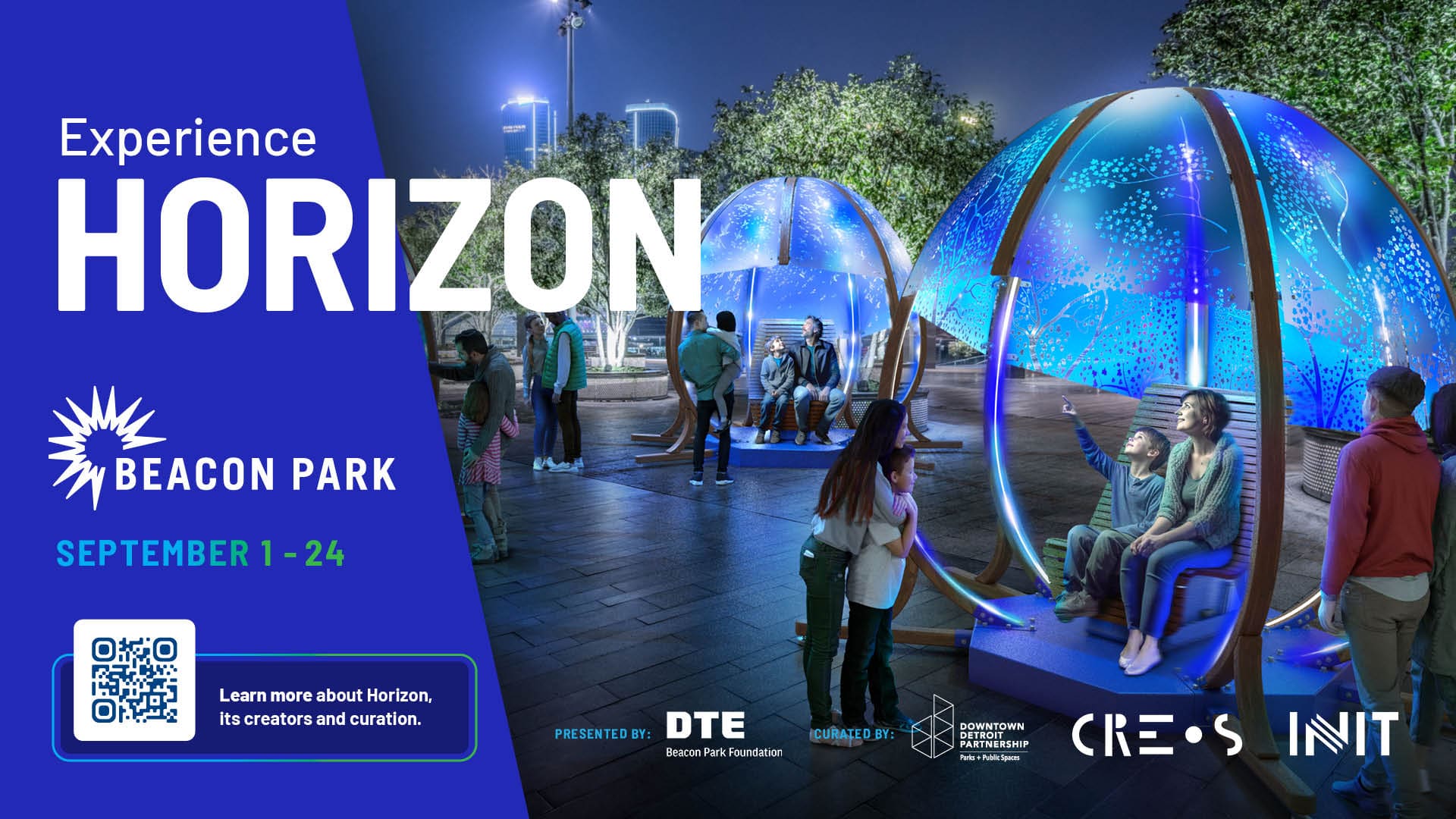 Experience the world premiere of Horizon at Beacon Park.
This installation will offer the public a haven of serenity, heightening the imagination and freeing the mind. Sit comfortably in one of the five egg-shaped cocoons (including a wheelchair-accessible option) and raise your eyes to discover a starry vault, a flock of birds, or a calming canopy. Horizon is free, family-friendly and open to the public. Evening visits are suggested for optimal viewing hours. Beacon Park's operating hours are from 6 a.m. – 10 p.m. daily.
Inspired by the sky, Horizon's three unique visuals, provide an opportunity to rediscover the enchantment of solitude and reflection. Each unit's rhythmic rocking chairs trigger an immersive light and sound experience, accentuated by natural-themed music. The use of wooden materials, blue-tinted lighting and soundscapes, crafts harmonious, nature-inspired spaces.
Sunlight during the day and pulsating lights at night lend to delightful visual effects and a magical atmosphere. Emerging from Horizon, users will feel reenergized and peaceful, eager to share this newfound tranquility with the community.
ABOUT THE ARTIST
Olivier Landreville, the visionary behind Horizon, is a highly regarded artist celebrated for his versatility and prolific work spanning across theater, television, opera, circus and dance. Greatly respected in the industry, his artistic vision and integrity make each of his creations highly anticipated events.
Horizon was dreamed up by a dedicated team of artists including Olivier Landreville and Serge Maheu, and produced by Init, and presented by Creos.
Horizon at Beacon Park is presented by the DTE Beacon Park Foundation and curated by The Downtown Detroit Partnership
Related Events