Winter In Downtown Detroit
Get ready to embrace the magic of Winter in Downtown Detroit!
The season kicks off at the 20th Annual Detroit Tree Lighting presented by DTE Foundation tonight. Enjoy breathtaking talent, featuring live entertainment, Olympic figure skaters, and award-winning local performers.
The fun doesn't end there. Come Downtown and create unforgettable memories with a variety of magical moments that the Downtown Detroit Partnership thoughtfully curates throughout the Downtown and several parks. 
Don't let the cold keep you inside this winter. Experience the joy and wonder of the season surrounded by the picturesque views of Downtown Detroit! 
For the first time, DDP will host a full weekend of free, festive activities and entertainment following the annual tree lighting to accommodate the growth and popularity of the event. The Rink at Campus Martius Park presented by Visit Detroit will open for the 2023-2024 season on Saturday, Nov. 18.
Since 2000, the Downtown Detroit Partnership, in collaboration with the City of Detroit, has been the recognized leader in creating, programming, and managing Downtown Detroit's historic and transformational public spaces and urban parks. While shopping, dining and/or attending an event Downtown, enjoy an assortment of holiday lights and selfie-worthy locations.
The Downtown Detroit Partnership and DTE Energy Foundation are proud to present the 20th annual Detroit Tree Lighting. The official kick-off of the holiday season will be held at the award-winning Campus Martius Park from 5 p.m. – 9 p.m. on Friday, Nov. 17, and the public is invited to participate in a full schedule of free festivities and entertainment.
The Detroit Tree Lighting will also feature amazing lighting attractions, holiday shopping, hot chocolate giveaways, food trucks, visits from Santa and more!
Blocks away from Campus Martius Park, the holiday festivities continue on Fri., Nov. 17, from 4 p.m. to 9 p.m., when Beacon Park kicks off the holiday season with "Light Up Beacon Park" and unveils the transformation of the park into a winter wonderland.
On display through Jan. 16, 2024, Beacon Park's stunning "Northern Lights" theme will feature larger-than-life, custom-fabricated light installations.  Beacon Park will sparkle with over 125,000 holiday lights.
Check out the action from last year
Support Detroit businesses with the Spirit Card
Shop local during the winter season by supporting the small businesses throughout Detroit. One easy way to shop with brick-and-mortar merchants is to buy a Spirit Card, a digital gift card that's redeemable with select businesses city-wide. With more than 100+ participating businesses this e-gift card makes for a great holiday gift while helping to boost the local economy. Show your appreciation for yourself, friends, loved ones and/or employees when you purchase a Spirit Card today.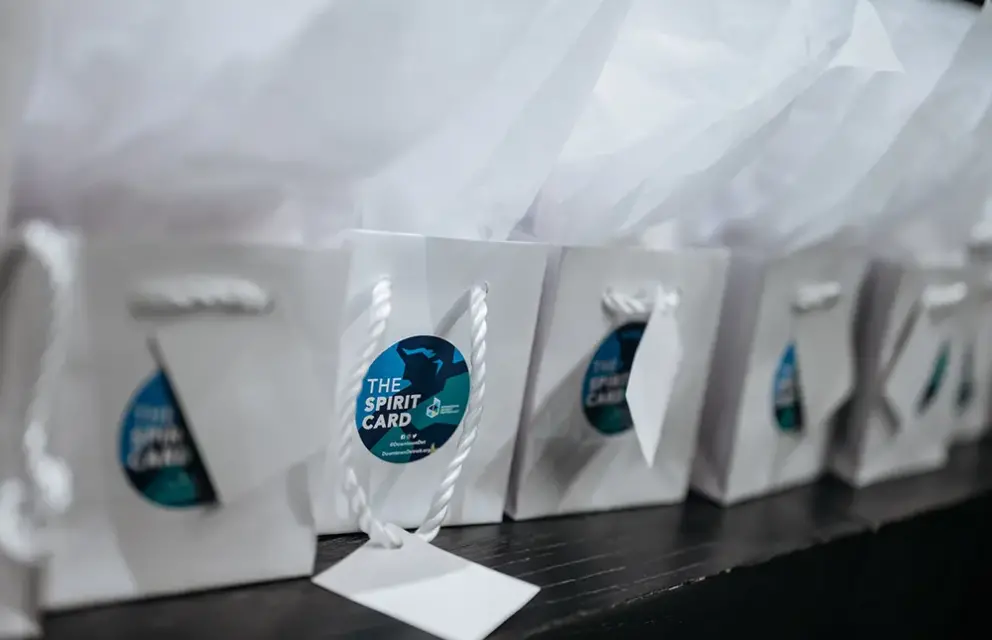 The Rink at Campus Martius Park
The Rink at Campus Martius Park presented by Visit Detroit will open for the 2023-2024 season on Saturday, Nov. 18, kicking off a celebration that will feature guest appearances on ice and special offerings all weekend long.
The Rink at Campus Martius Park presented by Visit Detroit is the premier family-friendly outdoor skating rink in Michigan. Situated on Woodward Avenue in Downtown Detroit, the Rink offers one of the most beautiful and iconic skating experiences in the country and continues to be a top destination for the entire region and State of Michigan.
Downtown Detroit Business Directory
Headed Downtown to enjoy the winter festivities? Then make it a staycation, or a full day excursion when you search our business directory to find local retailers, restaurants and attractions! Whether you're rounding up the family, or having a night on the town with friends, find out the places to be, dine and shop when you click below.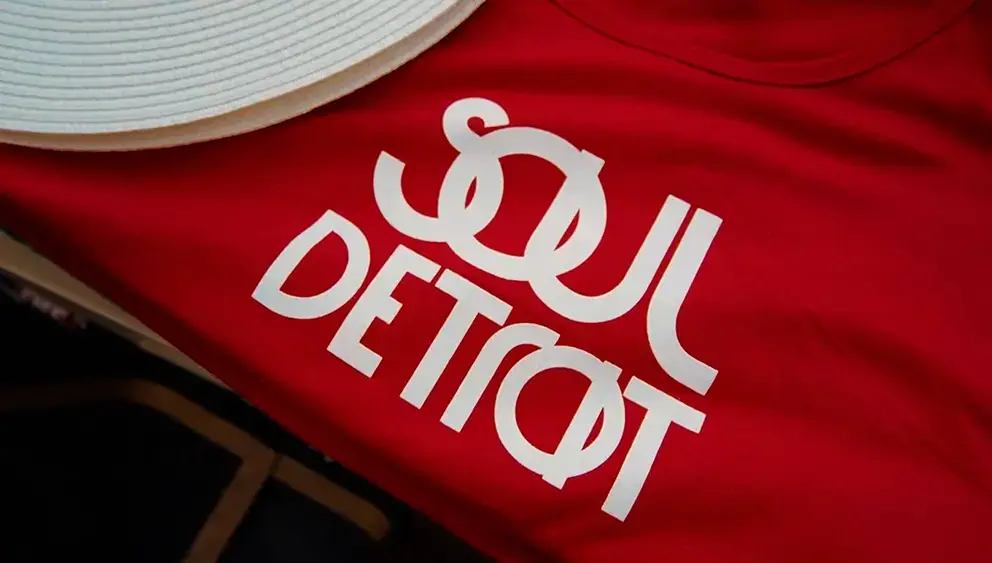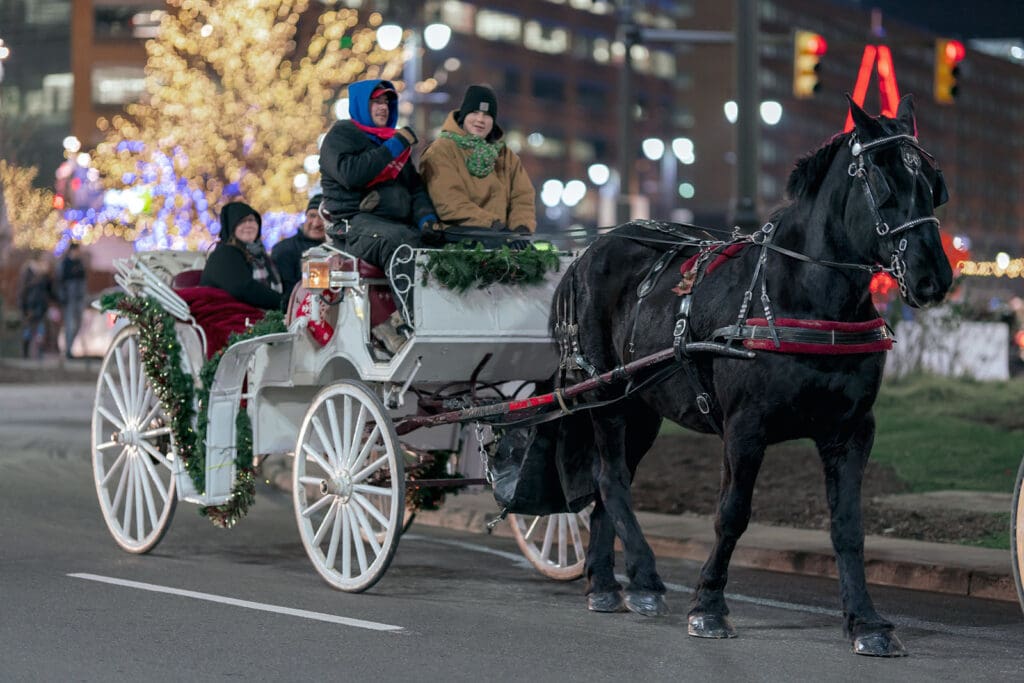 Guests can experience the magic of Downtown Detroit like never before – from inside an enchanting horse-drawn carriage. Carriage rides take passengers on a journey through the bustling city and around Campus Martius Park 6 p.m. -11 p.m every Friday and Saturday November 18- December 30 and New Year's Eve. With the dramatic backdrop of the city's iconic skyline and Detroit's Christmas Tree, these charming tours are a wonderful way to embrace the holiday spirit all snuggled up with friends and family or hand-in-hand with a sweetheart. 
Markets at Cadillac Square
The Downtown Detroit Markets is a premiere winter program where residents, visitors and out-of-town travelers can celebrate the season in the city through a multitude of engaging activities and experiences, and dining and shopping at Downtown Detroit Markets at Cadillac Square beginning Nov. 9, 2023, through Jan. 1, 2024. 
This season, The Iconic Collection will once again operate Cadillac Lodge, a cozy, family-friendly space right next to the Downtown Detroit Markets that will serve an assortment of tasty treats and festive drinks for everyone to enjoy. In the comfort and style of a ski lodge setting, the Lodge offers a warm and welcoming place to sit and sip cocktails, hot cocoa and more.